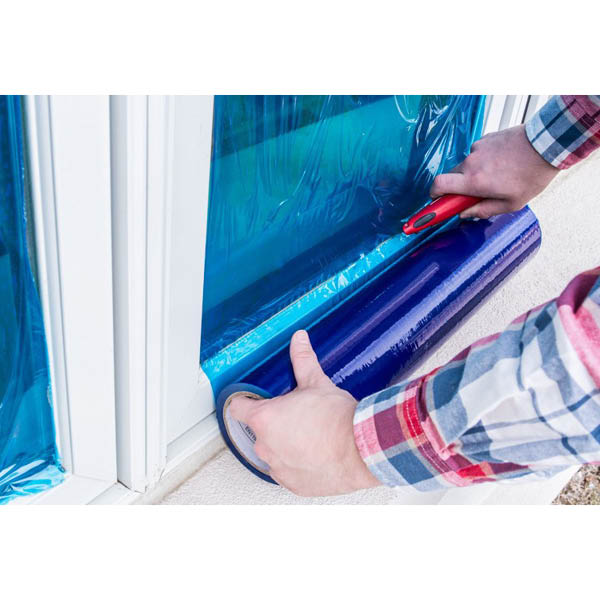 17 November 2015
Protection Films

ABL stocks a wide range of protection films for the metal fabrication, boat building, glass, engineering, stainless steel, cabinet making and timber industries.
Many customers across the Gold Coast, Tweed, Logan, and Brisbane areas look to ABL for a wide range of Protection Films at excellent prices.
Why use protection Films?

Protection films offer surface protection against abrasion and minor impacts e.g. another trade person "scuffing" a benchtop or a supply hose rubbing over a deck on a new boat.
They are designed to come off clean and some are UV stabilised against the sun's harmful impact.
Why do they differ from protection tapes?
Protection films are different from protection tapes—put simply protection films offer a preventative coverage where as protection tapes are designed to bind surfaces together. (ABL also has a wide range of protection tapes)
ABL can supply protection films off the shelf in a wide variety of widths. We can also provide labour saving custom widths . Please note the narrower widths are easier to apply.
See our range of protection films below...
50UM Blue Protection Film
Translucent blue 50um protection film
Designed to adhere to, and protect, a range of surfaces including: glass, laminates, painted surfaces, bench tops and aluminium
Removes clean with no residue
UV stabilised for up to 6 months
SKU: 2673, 2684, 2685, 2691, 2693, 2695 & 5660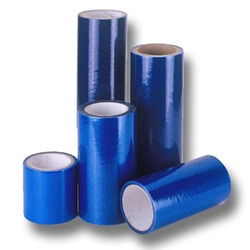 70UM Green Protection Film

A translucent green 70um PE Film
Designed to adhere to, and protect, glass and aluminium surfaces

UV stabilised for up to 6 months
SKU: 5951, 10460 & 10461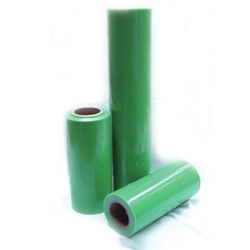 70UM Orange High Tack Protection Film

Translucent orange 70um protection film with a high coat weight of adhesive that provides a stronger tack when adhering to surfaces such as plastic, vinyl and vaneers
Specifically deisgned for the protection of two pack finishes during spraying process

100UM Blue Protection Film
Heavy duty translucent blue 100um PE film
Designed to provide heavy duty protection of bench tops, kitchen sinks, cabintery and a variety of surfaces including aluminium and glass during transportation and installation
UV stabilised for up to 6 months
Can be cut to size. Ask us for a quote!

Important tip: Please ensure surfaces are completely dry and clean before application. Please clean with isopropanol. Beware, some solvents will repel the film!
Please make sure any finish is COMPLETELY dry!
We sell isopropanol in bulk and in handy aerosols:
Hipa 300 Spray Cleaner
Isopropanol 4L or 20L

Need custom cuts or printing? Ask us!
Please feel free to
contact us
if you require any further information.