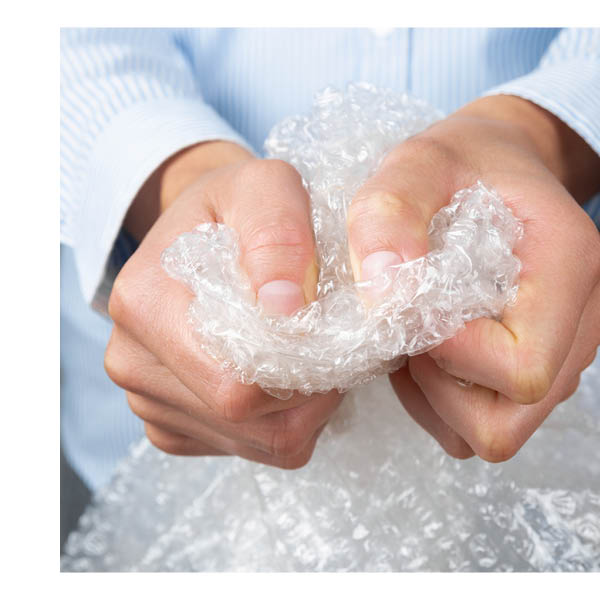 24 June 2015
Six Essential Rules of Bubble Wrap
6 Essential Rules to help save you money and time when using Bubble Wrap

Bubble Wrap is a warehouse and packing area essential. This consumable is big and bulky, but this doesn't have to mean awkward when you know the rules! The 6 simple rules compiled below over ABL's 25 years of experience mean that you can make your warehouse Bubble Wrap useage run cheaper, smarter and easier.
The Rules of Bubble:

1. Use the Right Size Bubble.
Bubble wrap bubbles can be manufactured in different sizes.
In applications where you need more cushioning/air, or to reduce the layers of wrapping you require, use larger sized bubbles.
Bubble wrap commonly comes in the following sizes:


2. Slit your Bubble Wrap into Useable Widths (for FREE!)
If you are using a consistent width of bubble wrap, instead of time-wasting, dangerous and inaccurate free cutting.... Have it slit!
You can have up to 4 slits* (making 5 mini rolls) put into your standard 1500mm wide bubble roll for FREE!!
* More slits per roll (up to 10) are available for a small additional charge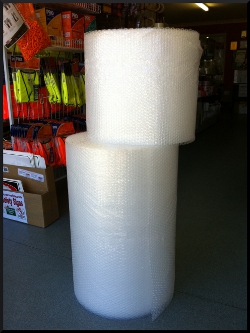 3. Perforate your Bubble into easy Tear-off Portions (in repeated task applications)
Again, if you are using a repetitive size of bubble or PE foam wrap, make huge time and wastage savings by having your roll perforated along its length. Also, less time with a box-cutter means less injury worries too!
Just designate the perforation you required (eg. 500mm) and for a small fee your roll can be customised to your requirements.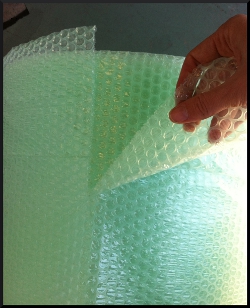 4. Laminate your Bubble! (Don't Double Wrap!)
If you are double wrapping your product in bubble wrap and paper or foam, then consider saving labour by an all in one solution with laminated bubble.
For example:

P10K (pictured) is bubble wrap laminated to kraft paper for ultra strong, writable, wrapping.


Consider P10F for a 1mm foam laminated to the bubble to reduce 'bubble marks' on products with a delicate finish.

Foil and white plastic are also able to be laminated to bubble.

5. Use the right type of bubble wrap product for the job.
Bubble wrap can be variously adapted to suit your application with to change the properties of the polymer or construction of the wrap. Some examples:

Anti static bubble wrap is available for use while wrapping electronic parts.
Degradable bubble (or eco-bubble) is available if you or your organisation values the environment.
Double sided bubble wrap is a great solution to reduce bubble breakage by keeping the protective air cushions intact whilst wrapping sharp or uneven items.




6. Dispense it and save space, damage and labour!
Bulky bubblewrap is easily tamed when it is dispensed properly. Free up your valuable floor space, have less damaged bubbles and save labour lugging/flipping rolls to cut wrap by using a bubble wrap dispenser.
Either make your own to suit with the creative use of a mounted broomstick, or buy a sturdy bubble wrap roll dispensing stand

.