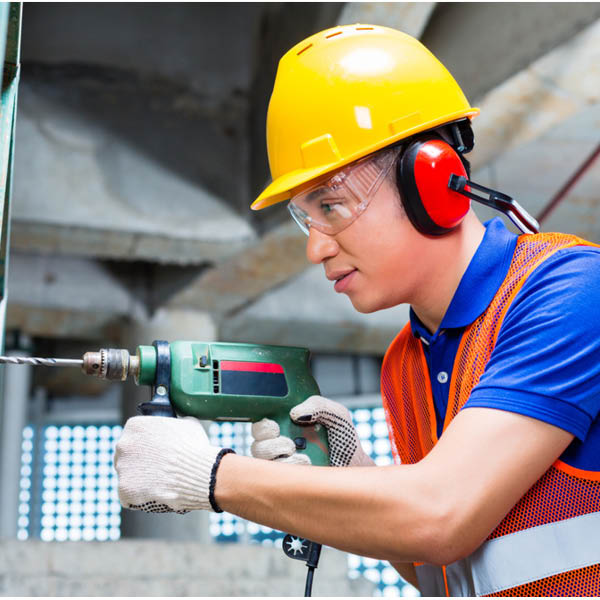 24 June 2015
Essential Safety Tips for Protective Eyewear
Warehouse Safety Made Easy, Part 1: Protective Eyewear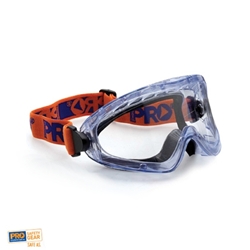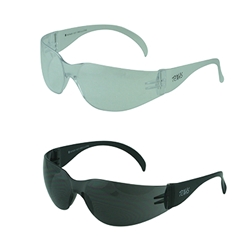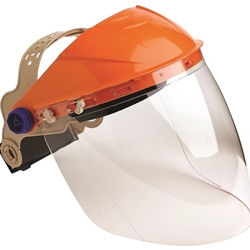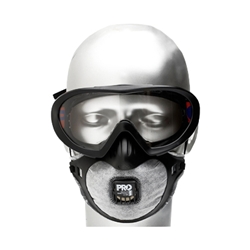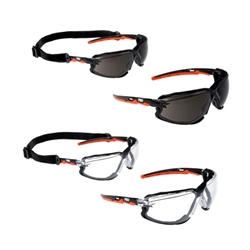 Our sight is precious, yet sadly, eye injuries are the most common workplace related injury presentation in Australian Emergency Departments. This month's "Warehousing Safety Made Easy" features the important area of Eye Protection.

Statistics show that in 2002 alone there were 6435 claims for eye injury compensation in Australia. The work environments most likely to report eye injuries are construction and manufacturing, and to a lesser extent agriculture, forestry, fishing and mining. Most work related eye injuries are actually preventable with the proper use of eye protection. 1

ABL stocks a large range of Prochoice Protective Eyewear. Prochoice produces a quality range of eyewear that meet AS/NZS1337.1:2010 Standards, and feature medium impact polycarbonate lenses and 99.9% UV protection.

It is important when purchasing protective eyewear to use not only Australian Standard product, but to assess the type of eyewear to be used considering the work environment involved. As with all safety products and advice, the below is a general guide only, and in all cases a proper risk assessment should be carried out by a suitably qualified Occupational Health and Safety professional.

Answered below in this month's Warehouse Safety Made Easy Article are the common questions we are asked regarding using the correct protective eyewear in your workplace.

1. What kind of eyewear is appropriate for our workplace?

ABL stocks safety glasses, safety goggles and face shields. These are the three main types of eye protection for your workplace. The below chart, as supplied by ProChoice is to be used as a guide.

It is also of benefit to remember that a face shield may be worn over the top of goggles or glasses.


| | | | |
| --- | --- | --- | --- |
| Work Situation | Spectacle | Goggle | Faceshield |
| Chemical Cleaning | | X | X |
| Education | X | X | X |
| Furnace Operation, Pouring, Casting | | | X |
| General Engineering Workshop | X | X | X |
| General Factory Areas | X | X | |
| Hazardous Chemical Use (Splash) | | X | |
| High Dust Environment | | X | X |
| Laboratories - Hazardous Chemical | | X | X |
| Laboratories - Non-Hazardous | X | X | X |
| Light Chemical Use (No Splash) | X | X | X |
| Masonry Work - Brick/Stone/Concrete | | X | X |
| Medical & Dentistry | X | X | X |
| Metal Grinding / Turning | | X | X |
| Solid Chemical Handling | X | X | X |
| Spray Painting | | X | X |
| Waste Handling | X | X | X |
| Woodworking (Non-Powered Hand Tools) | X | X | X |
| Woodworking (Power Tools) | | X | X |
* Please note: This table is a general guide only and is not an absolute basis for eyewear selection as some working conditions may require customised protection.

2. What type of lens is right for the job?

It is important to know that whilst all lenses in our range are 99.9% effective at blocking UV light, that UV light is actually invisible to the eye and so does not create glare. So whilst your eyes are protected from the potential damage from UV, it is important to also get the right lens for the type of work you will be doing and what kind of light you will be working in.

Lens Type

Features and Benefits

Clear Lenses

Designed for indoor use against general hazards. Filters UV but not visible light (ie. no glare reduction).

Glasses shown in image are Visitors in clear

Smoke Lenses

Filters UV light as well as visible light. Suitable for outdoors. Darker tint assists in reducing glare.

Glasses shown in image are Breeze with Smoke Lenses

Mirrored Lenses

Mirror coating reduces the amount of visible light that makes it through the lens to your eye by reflecting away glare. Filters UV and visible light.

Glasses shown in image are 9903 with Blue Mirror
Other lens types are available but are not standard to our range including amber, polarised and a slightly reflective indoor/outdoor lens. Please contact us if you were interested in purchasing a non-stock lens and we will be happy to provide a quotation.

4. Our workplace is hard on safety glasses, and team member's often damage or lose them.. what are the most cost effective safety glasses?
Eyes are priceless!

However, there are cost effective options in safety glasses range. The Tsunami wrap around safety glasses are our most cost effective product at $2.35ea +gst* for a carton buy. They conform to all of the relevant Australian standards and have a medium impact lens.

The SupaVu goggles are also well priced in that range from $6.50ea +gst* for a 12 pair buy.

The 3600 Series Googles and the Visors also come with replaceable lenses which is a more cost effective option than replacing the whole unit when the lenses become damaged. Please contact us if you require lens quotations for these models.
*Pricing correct upon writing at 29/2/12, may change without notice. Please see product pages for up to date pricing and details.


5. What about our employees who wear prescription lenses as well?

We have options in glasses, goggles and face shields for those who wear prescription lenses.

In safety glasses, the Visitors glasses are designed to be able to be worn in conjunction with prescription lenses.

In the goggle range, the SupaVu goggles are suitable to be worn over regular prescription glasses.

And finally, prescription eyewear can be worn with the Visor range.


6. Can you get replacement parts?

Safety glasses need to be replaced when they become damaged.

However, both goggles and visors have replacement lenses available which are a more cost effective than replacing the entire unit.

For visors and goggles, this means that additional lenses in additional colours may be purchased (see easy reference guide above). This means that smoke and clear lenses may be purchased for the same goggles or visor and interchanged as the user requires.

Visors also have multiple spare parts which allow them to be attached to Hard Hats, additional Mesh Visors or High Impact Rated Visors, and replacement Brow Guard Sweat bands are available too! Please don't hesitate to contact us if you are interested in any of the various spare parts available.


ABL hopes that this article has assisted you in navigating the increasingly advanced world of eye protection, and gives you increased confidence when deciding which eye protection will work best in your workplace. Please view our full range of protective eyewear here. As always, please don't hestitate to contact us if you have any further questions.


Eyes truly are priceless and worth protecting at all times!


1
Eye related injuries in Australia, published 4 Feb 2009 Australian Institute of Health and Welfare