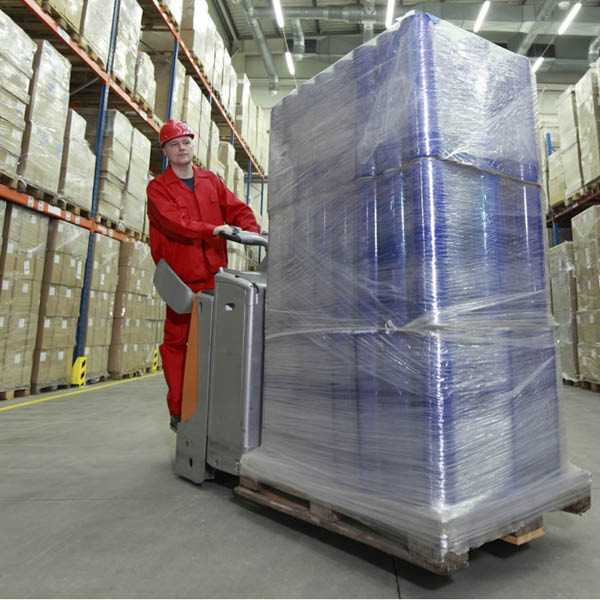 30 November 2018
What Palletwrap Should I Use?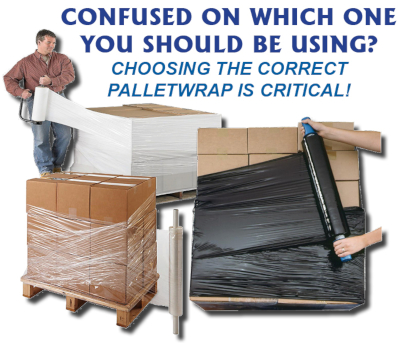 Choosing the right type of
palletwrap
(also commonly known as
shrink film / cling wrap
) for your application is
CRITICAL.
When choosing your
palletwrap
there are a number of important factors to consider:
The products being wrapped
The monetary Budget
Storage situation and,
Transport of finished goods
There are two main types of
palletwrap
that exist;
Traditional Australian Made 'Tacky' Blown Palletwrap Film
and
New Technology Imported 'Clear' Palletwrap.

Advantages of
Blown Film

Great Load Strength and Puncture Resistance - Ideal for wrapping sharp or heavy items

Tacky on One Side - Preferred during transport of some goods to help stabilise pallets

High Degree of Memory - Keeps wrapped products in place for longer

Australian Manufactured Product - Offers consistent quality

Typical Industries - Engineering, stone / tiling, metal products

Advantages of
Cast Film

Great Clarity - Ideal for scanning palletised products

Ergonomic - Rolls are lighter which makes handling easier

Cost Efficient - Cheaper per metre which helps save money

Quiet - No tacky side which leads to quieter wrapping. Great for us on palletwrap machines

Typical Uses - Food and beverage products, chilled goods, light / medium general distribution, machine wrappers

Other
Considerations

Black Film (Blown + Cast) - Ideal for product security and reduces the chance of pilferage

Machine Film (Blown + Cast) - If you're wrapping 12+ pallets per day then it is recommended to consider a machine for wrapping.
This saves on labour and wrap costs, reduces OH&S risks and improves consistency of wrapped pallets.
ABL Distribution offers Australia wide delivery of all Palletwraps.
In many areas of Brisbane, Logan, Gold Coast and Tweed, ABL offers free delivery.
Please contact us for more information on palletwraps and palletwrapping options.
We are happy to help you.