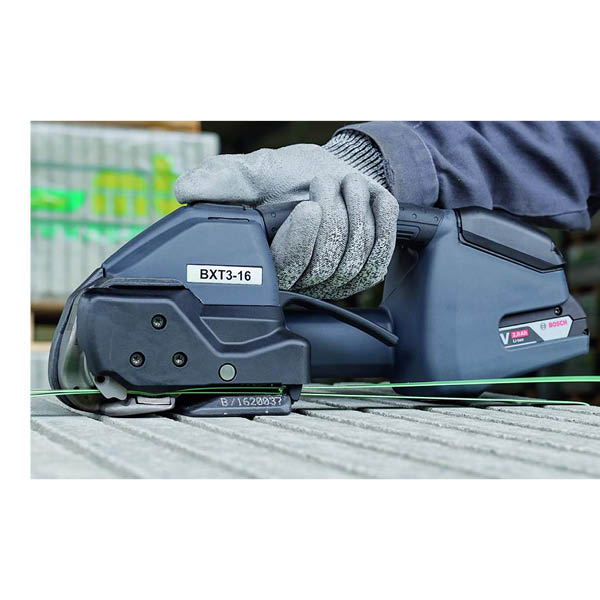 24 June 2015
Polyester Strapping Vs Steel Strapping
Polyester (PET) Strapping vs Steel Strapping
Steel strapping can be a dangerous weapon when it unexpectedly lashes out at you. Some liken it to being attacked by someone with a knife or by a snake—sudden and potentially harmful.

An example of a real life incident is when a young (delivery/dispatch) worker's finger was lacerated by steel strapping. He was removing shrink wrap from a pallet containing equipment parts when his finger was cut by the steel strapping used to hold the boxes on the pallet.

This incident caused the young man to be incapacitated for several months. His employer was ordered to pay compensation and a further investigation of the incident was launched causing mayhem for the parties involved.

Cases such as this have swayed timberyards and warehouse to opt for polyester strapping (PET).
A while ago, if we required extra heavy duty strapping our only choice was to use steel. Since the advance in polyester technology we have been granted an option. Steel strapping is still required for heavier loads or when the product will experience multiple loading and unloading before it reaches it's final destination. For light, unstable loads or loads that cannot be scratched polyester strapping is preferred.
It is also a much safer product (especially if the user is inexperienced).
Switching to polyester does require new tools. See the link to view more information & pricing on PET Strapping & Tools.
Why is PET superior to Steel Strap?
Higher shock reserve & better retaining strength
Lower risk injury
Low weight, easy handling
Less damages to packages
Highly economic (saves you $$)
Compatible with BXT2 Signode Strapping Tool
BXT2 Signode Strapping Tool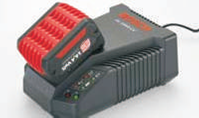 Brushless wear-free technology
Wear-free brushless motor system provides up to 400 strap cycles per battery charge

Advanced lithium-ion battery power
The BOSCH lithium battery can be charged without damage at anytime.
It continues to give the full power until the last strapping cycle, whilst the tool's robust design protects the battery against accidental damage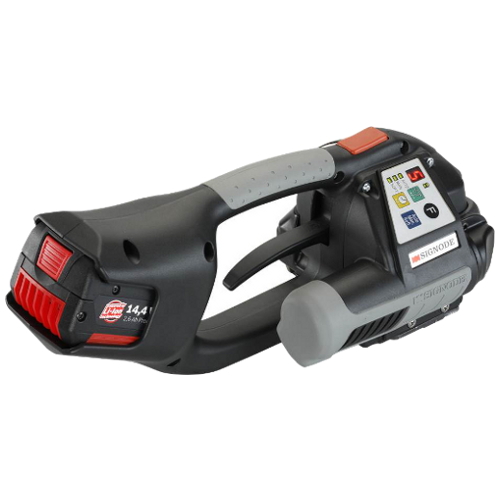 Electronic Control
Strap tension and weld strength are easily adjusted using electronic controls.
Strap tension levels and weld cycle times can be preset to ensure consistent performance and eliminate potential for damage

Fast, accurate weld system
The strap welding system uses Signode's proven friction sealing method which provides significantly higher productivity, whilst reducing component wear

Double strap insertion
Simple two strap loading, speeding up cycle times

Hypercharge technology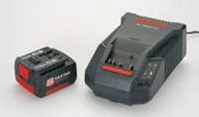 15 minutes charging restores the battery to 75-80% charge status. Full charging takes about 30 mins. An active cooling system ensures the battery can't overheat, increasing battery life.