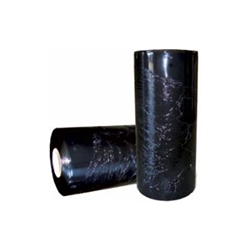 Wholesale Packaging, Pallet Stretch Wrap and Shipping Pallets
Have you ever received an angry email from a customer stating that the pallet of merchandise you sent them arrived damaged? If you answered no, congrats on being a shipping superstar and understanding the importance of proper shrink wrap or pallet stretch wrap application for shipping pallets to customers. If you've answered yes to this question, you understand the cost of potentially losing a customer thanks to saving a few seconds on shipping procedures or a few pennies for using less material.
Today's business world is highly competitive, and when mistakes are made in shipping of any merchandise or commodity, the result can literally ruin a company. For this reason, we've decided to provide a few easy yet important tips for applying shrink or pallet stretch wrap for any wholesale packaging shipments using pallets.
Tip #1: Make sure the pallet is in great condition
Believe it or not, most damaged pallet shipments are due to broken pallets being used for the delivery. An easy rule of thumb is to consider the rule of one – if more than one of the support pieces on either the top or bottom pieces of the pallet is broken – throw it away. Broken pallet planks cause the load to shift while in transit and can cause the load to fall inside a truck, while on a forklift or worse; in storage steel where merchandise can fall on unsuspecting individuals like employees or customers.
You should also check for water rotting and evidence of infestation of termites or other bugs that have broken down the integrity of the wooden pallet.
Tip #2: Make sure the load is equally balanced: left to right / top to bottom
Another common mistake is that when pallets are built, load weight considerations are not met. This occurs when somebody loads too much weight on either the left, right, top or bottom of pallet. A properly built pallet should always have the max weight on the bottom layer, and weight equal on all four sides. If needed, the top layer should always be full, but if not possible, the load needs to be centered on the pallet.
Tip #3: When wrapping shrink wrap, start on bottom of pallet and work up and down twice
Many companies use shrink wrap or pallet wrapping machines to wrap the pallets. If you've watched these machines in the past, you'll realize that they will wrap the entire pallet once going from the bottom to the top, then back down again to complete a second wrap. This ensures the load is secured twice and strong. If you are doing this manually, make sure to wrap in equal layers up and down the pallet twice.
By following these three simple tips, your ability to ship pallets without them being damaged significantly reduces.
When you're in the shipping and packaging industry, your success relies on providing excellent customer experiences, which includes using the best wholesale packaging materials to ensure proper delivery of your precious goods. That's the exact reason that we carry only the highest-quality packaging supplies at ABL Distribution. We are your one stop shopping environment for all of your packaging and shipping needs. We provide you with affordable pricing because we have your bottom line in mind, but we don't sacrifice your shipping integrity with cheap products.