All of Your Packaging Needs In One Place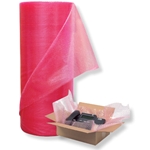 Instead of having to go store to store, or site to site, how about being able to order all of your packaging products in one place at wholesale prices? Here at ABL Distribution, we have brought that vision to life for you. We know that convenience is everything and we have worked hard to establish excellent relationships with a wide variety of suppliers to be able to give you not only the convenience of finding all of your packaging supplies in once place, but being able to secure them at great prices. We don't believe you should have to sacrifice one for the other.
When you come here for wholesale packaging supplies, you will find everything from cardboard boxes to wholesale bubble wrap to adhesives, tapes and so much more. In addition to boxes and bubble wrap rolls, we offer other types of cardboard, void fill, labels, tags, and everything else you need for packaging.
How Easy Is It to Order Your Packaging Supplies?
We've made our site as easy to navigate as possible so that you can find exactly what you need and easily place your order; and we have iced the cake with fast delivery and experienced, customer-oriented staff. We believe in offering you the convenience and pricing of a large distributor while delivering the ordering experience and customer service of a small distributor. Yes, you can have the best of both worlds when you go with ABL Distribution.
Browse our site and order your wholesale packaging supplies today or contact us if you have any questions or need assistance. We look forward to establishing a solid relationship with you and meeting all of your needs.