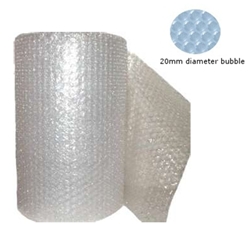 Your business operation relies on excellent management with a commitment to quality in all that you do. As your business grows and expands, you need to rethink your logistics to ensure that you have the right tools and resources you need. For example, the right packaging supplies can help you streamline operations while protecting your products and materials. As a premier supplier of wholesale packaging supplies both in Australia and around the world, ABL Distribution helps our clients with affordable, all-inclusive industrial packaging solutions.
What Type of Products Does ABL Distribution Carry?
Our comprehensive inventory, as well as our distribution partnerships, allows us to provide our clients with everything they need, regardless of size or quantity. While we carry common products like cardboard packaging and bubble wrap, we also provide specialty items like pallet wrap and strapping equipment. Our diverse selections allow our clients to craft affordable packaging plans that are completely customized for their businesses' needs. What sets us apart from other packaging suppliers is our core values; we listen to our clients so we know what they want, and strive to deliver the best money-saving solutions. We also believe that superior customer service is the cornerstone of our company, and our nearly 30-year history is testimony of the value be place on our client relationships.
How Can I See Your Products?
For customers in the greater Queensland area, our showroom is the go-to place to learn more about our products and to experience our personalized service first-hand. If you are not in our area, our extensive, up-to-date website features all of our products, including bubble wrap, Packaging boxes and shipping cartons and more. We frequently add new products, and even offer warehouse safety equipment, retail bags, and all the accessories you need to streamline your businesses' logistics.
If you do not see the item you need on our site, we encourage you to contact us to see if our team can source it for you. You quickly find out why ABD Distribution is trusted by both businesses and individuals for superior, low-cost packaging products.