Packing Your Unique Home With A Variety Of Boxes And Cartons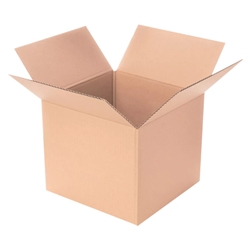 Few people genuinely like the idea of packing all of their belongings into boxes and finding a way to get them from their old house to their new house as quickly as possible while also making sure they are actually able to transport these containers. Packing may be one of the more stressful aspects of a move, but using the right boxes and cartons ensures your items are properly protected. These containers also help you minimize the amount of space required for each item, helping you to pack as effectively and efficiently as possible so you can limit the number of trips you have to take to completely move your belongings.
You may think that a surfboard is something you can just toss in on top of all of your other boxes and containers and go about your move. If you do this, however, your expensive board could be seriously scratched, dented, or otherwise damaged. The board might even slip and cause damage to surroundings belongings. Using boxes specifically crafted for surfboards provides protection and stability to keep your board safe throughout the move. If you are planning on shipping your surfboard to your destination, surfboard shipping boxes make your board manageable and keep it safe during its travels.
If you are packing valuable or heavy items, you want to feel confident they won't fall out of the bottom of the container or that the box will be too heavy for you to carry once it is packed. Tea chest boxes and cartons are the ideal size to carry heavy items without being overwhelming. We have double-thick walled cartons available which are durable and secure for all of your treasures.
Sometimes these tea chest cartons are a bit too large for certain items. If you are packing up your entertainment collection and would rather not have to try to fill in the voids with packing materials or deal with an extremely heavy box filled with hundreds of items, DVD and CD boxes and cartons provide a smaller size that makes it easy to transport your items while keeping them organized.
Of course, your needs are unique and you may find yourself with items that do not fit properly in any of the conventional containers. If you have special items you need to pack for a move or for shipping, get in touch with us to discuss custom boxes and cartons to meet your needs. From heavy duty cartons to long cartons for oversized items, you can find exactly what you need to make your move more manageable.