Custom Boxes And Shipping Supplies
Did you know that it's up to you to make sure the items you ship get to their destination in one piece? Australia Post says it's not enough to mark your packages "Fragile." It's your responsibility as the sender to ensure your item is protected from damage during the delivery process. There should be enough cushioning to prevent damage to the item and other mail, and injury to people handling the item. All packed items should be able to withstand a drop of about 1 metre to prevent potential damage.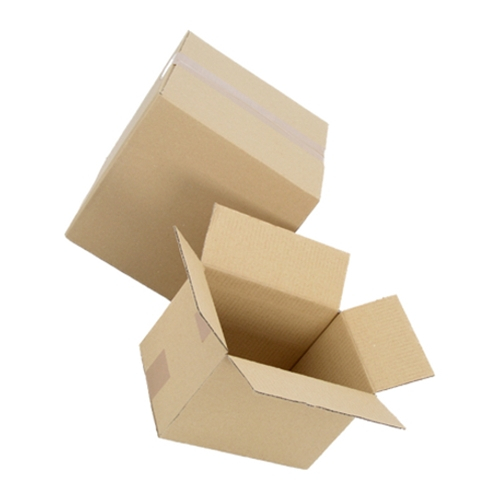 So what's the best way to protect your items during shipping? A lot depends on the size of the item and what it is. Here are some suggestions for sending a variety of items.
Fragile items– Australia Post recommends you wrap each item in newspaper or tissue paper, and then place items in a box that will become your inner container. Put the inner container into a corrugated cardboard outer container, and surround the inner container with bubble wrap, foam wrap, void fill or air cushions to limit their movement. Use shipping tape to seal the outer container.
Perishable items– The Post Office suggests placing perishable items (like fruit) in a papier maché tray. Stack the trays in a heavy cardboard outer container lined with absorbent slabs, and seal the container with shipping tape. Be sure to write the word "Perishable" on the top and at least one side of the carton.
Crushable items such as photographs – Australia Post recommends protecting the front and back of the frame with strong, rigid material larger than the frame to minimise any chances of breakage. You should also use soft protective material like bubble wrap between the frame and the rigid material to reduce pressure on the glass. Put the item in an inner container, and put the inner container into a heavy cardboard outer container sealed with shipping tape.
Sharp items– If you're sending something sharp like garden shears, tightly roll newspaper around the blades and secure it with reinforced tape. The newspaper should extend about 100 millimetres beyond the tip of the shears. Then wrap the shears again in bubble wrap or a similar cushioning material to further protect them and to limit their movement. Put the bubble-wrapped shears in a corrugated cardboard container and seal the package with shipping tape.
Where can I find all the shipping supplies I need?
ABL Distribution, one of Queensland's largest distributors of packaging and related products, can supply all the materials you need. We stocka wide range of custom and standard size cartons and boxes that can help you ship almost anything you can think of. We carry packaging supplies like bubble wrap, masking tape, plastic bags, cardboard boxes, moving boxes, furniture blankets and more. Sending a surfboard, a tea chest or another gift with an unusual shape? We carry surfboard cartons, tea chest cartons and a number of other boxes that will help get your items safely to their destination.
If you don't live near Gold Coast, check out our online catalogue at http://www.abldistribution.com.au/t-Catalogue_Download.aspx.
What if I need a custom box?
ABL Distribution can create custom boxes that will help you ship almost anything – but you might be surprised at the wide variety of boxes that we have in stock. Give us a call today at 1 800 984 822 to discuss your shipping needs.