Make Moving Easier With Organized Packing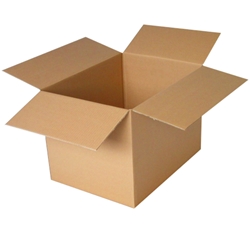 Moving may be a major undertaking, but that doesn't mean that you have to dread it. Taking the time to get organized and approach your move with a plan in place, as well as the right materials, makes the process smoother, faster, and less intimidating. The first step in making your move as easy as possible is planning your packing.
When it comes to cardboard boxes, Brisbane residents know that not all boxes are created equal. Choosing heavy duty cartons for your move can avoid frustration and delays from boxes collapsing; and the right carton or box size will prevent your belongings getting broken because they are in containers that are too large and/ or not properly filled.
One of the most important things to realize when considering cartons is that there are different boxes for different applications and in most circumstances they should not be used in each other's place. Removalist boxes and cartons are far superior for moving purposes than the flimsy cardboard boxes you can pick up from a grocery store. Those boxes are designed to hold specific products for a short period of time while being delivered to stores. They usually are not strong enough to stand up to the demands of moving. Rather than relying on these castaways, choose high-quality moving boxes designed to organize and protect your belongings.
Use these tips to help you organize your packing so your move is less challenging:
Pack items you rarely use first and stack the boxes in a corner or unused room so they are not in your way
Use soft, malleable items such as blankets, pillows, and towels to fill in between oddly-shaped items.
Use bubble wrap on fragile items to maximize space and prevent breakage
Color-code the boxes and rooms by using colored tape or colored markers so each box is easily recognizable for where it belongs
Organize boxes by weight to make filling the moving truck or your car easier
We can help ensure you have the supplies you need for an easier move. Get in touch with us to find out more about which boxes and cartons you need.