Using Packaging Supplies Together For Combined Benefit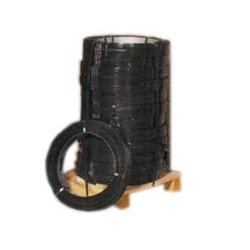 Whether you sell products, ship them for other people, make deliveries, or help people move, you understand the important role that packaging supplies play in keeping your items safe, secure, and clean. Choosing the right packaging supplies may seem like a minor part of your daily business operations, but by getting the maximum benefit from these supplies you can increase productivity, save money, and ensure customer satisfaction.
From plastic wrap to poly bags and masking tape to strapping, Brisbane and Gold Coast companies can handle a wide array of packaging challenges. Some situations, however, are not resolved just using one style of packaging material. By understanding the benefits of each of the materials and how they work together, you can get creative and combine supplies to achieve the best results for your particular packaging needs.
Try some of these tips next time you are facing an unconventional packaging need or when you are ready to find faster, more effective solutions to your daily productivity goals:
Keep items clean and organized with plastic bags. Gold Coast companies handle a wide array of products and provide many different services. All of these companies, however, can benefit from using bags. Small reseal able bags are ideal for tiny components while furniture bags provide durable protection from dirt, water, dust, and scratches. Use masking or packaging tape to attach component bags to larger pieces and to seal poly tubing when a heat sealer is not available.
Secure components and create temporary labels with masking tape. Gold Coast business owners are always looking for ways to improve their productivity and simplify their processes. With various types of the tapes available, this material is ideal for a wide range of applications. Use auto grade tape to protect vehicles, high-temp tape for products that are exposed to heat, and general purpose masking tape for marking items. For oddly-shaped items, use tape to secure protective materials such as bubble wrap into place.
Provide layers of protection with void fill and bubble wrap. Gold Coast companies understand the importance of protecting items being shipped or delivered. Surround breakable items with bubble wrap to provide shock absorption, or use this and other styles of void fill to create a tighter fit with items being packed into boxes. Combine bubble wrap with plastic wrap to create layers of protection for larger items, such as padding corners of furniture.
Give us a call to learn more about packaging supplies and find out more about use products together for maximum benefit.