Easy Economical Solutions for Pallet Wrap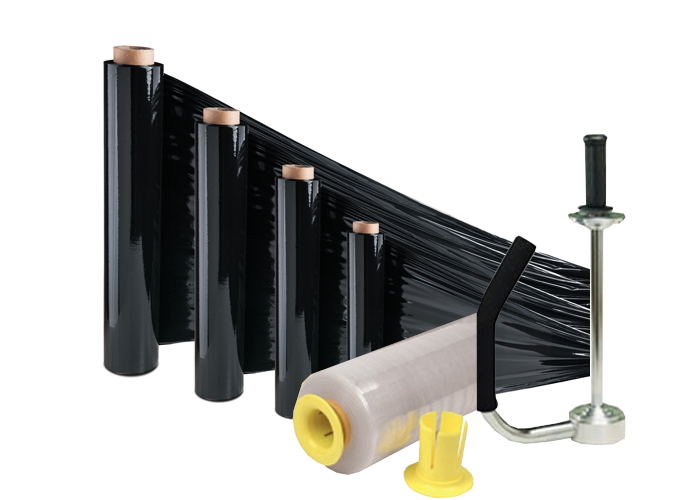 We only stock quality cast and blown pallet wrap sourced both in Australia and overseas.
Established in 1986, ABL Distribution is one of the largest sellers of pallet wrap in Brisbane.
As there are many types of pallet wrap available, it can be confusing to choose the right one. We stock over 20 styles!
Here is our easy guide:
Our 1807 Clear Cast Wrap is a great all rounder
String, scannable, back friendly and silent in operation.



If product security due to pilferage is a problem, black
pallet wrap is the best solution
Try our 9286 Black Cast Pallet Wrap




If your pallet wrap needs to accommodate irregular shapes, sharp edges or long distances, you need a tough 25um blown pallet wrap. These are the front row forwards of pallet wrap:
| | |
| --- | --- |
| If clear try our 2152 Clear blown pallet wrap | If black try out 2110 Black blown pallet wrap |
Tips for other common applications:
Lightweight, regular pallets?
In this case, our 1816 Infinity pallet wrap
is the best solution!




Small bundling or wrapping applications?
2159 Clear Bundling Film





Hand dispensers - We have quality dispensers for both pallet wrap and bundling film:
Make wrapping your pallets tireless and quick with our:
2011 Hand pallet wrap dispenser




For extra convenience when bundling items try our:
4567 Bundling film hand dispenser




Do you have a large amounts of pallets to wrap? ABL is a specialist supplier of pallet wrappers and machine pallet wrap.
We can help you!!

Contact Us now so we can work out which piece of equipment is best suited to your needs.
For a taster please check our out

5390 Orbitwrap 1000 Pallet Wrapping Machine
ABL also stock over 4,500 other lines to help your workplace. Why not try us for strapping, packaging, top sheets, furniture pads, bubble-wrap, poly foam and loads more!