Packaging Products for All of Your Needs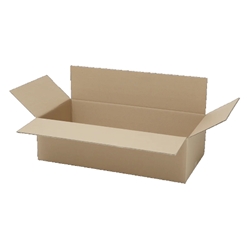 Do you need packaging products but you get tired of having to order certain things from different suppliers? We have solved that issue here at ABL Distribution by offering everything you need all in one place. From cartons and cardboard, to tape, to labels and tags, we have it all. We also offer plastic bags that include furniture bags, resealable bags, large bags and more. You will also find steel strapping, bubble wrap, and void fill.
Most of our products come in a variety of sizes and types. For tapes, you will find cold temp packaging tapes, acrylic packaging tape, carton sealers and more. For cardboard boxes, you will find an extensive selection of sizes and shapes. Fillers range from air cushions to bubble wrap, Instapak, and more. We want to make obtaining your packaging needs as simple as possible so we've covered every angle!
Why choose ABL Distribution for your packaging supplies?
We are a leader in Brisbane packaging not only because of the wide variety of supplies that we offer and our great wholesale packaging prices, but also because you're not just a customer number to us. We pride ourselves in listening to our customers and fostering relationships with our suppliers in order to be able to secure the best pricing and most up-to-date solutions for you. Our staff undergoes regular training to ensure they can always provide you with timely, accurate advice and service.
We believe in offering the resources of a large company with the service of a small company and we would love to show you what we are all about. Browse our site today to find all of the packaging products you need or contact us with any questions.