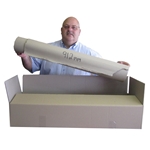 Since 1986, ABLDistribution has focused on adding value to our customer's businesses by continuing to add to our product line so that we can save you time and money by being your one-stop-source for packaging supplies, moving house supplies, cleaning supplies, strapping supplies, and personal protective equipment. We have continued to grow our relationships with suppliers so that we can offer you the best products at the best prices.
Our personal protective equipment includes:
Protective headwear

Safety vests and reflective safety vests

Work gear, including boots

Ear plugs and ear muffs

Back support belts

Dust masks and respirators

And more
Our strapping and strapping equipment includes:
Automatic poly strapping machine

Polyester strapping seals

Metal/steel strapping

Metal/steel strapping seals

Machine polypropylene strapping

And more
Our moving house supplies include:
Cardboard boxes

Packaging tapes

Bubble wrap

Furniture blankets

Furniture bags

And just about anything else you need to pack and move
Cleaning supplies include:
Brooms and brushes

Cleaners

Hand soap and sanitary gel

Mops and buckets

Toilet paper

Paper towels

And much more!
As you can see, we're committed to our goal of being your one-stop-shop. We have continued to add products to our lines and we offer competitive prices, fast shipping, and superior customer service. Being a medium sized company gives us the benefit of offering you the resources of a large company but the caring customer service of a small company.
We also deliver industry knowledge and tips through our articles because we feel that our value to you is not only in our prices and products, but in sharing the knowledge of nearly 30 years in the industry. We want to help you get the most for your dollar and increase your bottom line. Download our catalogue today and call us with any questions or concerns.