Getting The Packing Supplies You Need For Your Move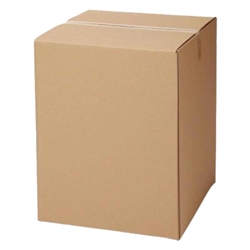 Whether you are just moving across the town or are planning a major cross-country relocation, moving supplies go beyond just cardboard boxes. Gold Coast families know that if they want to have a smooth, successful move that is a stress-free as possible, they need to have the highest quality moving supplies from the beginning. Being prepared with all of the moving supplies you need before you even begin packing helps you organize so every step of the process goes faster and more easily.
Use these tips to simplify your move with high-quality moving supplies:
Having plenty of time to prepare before your move is key to getting organized and making the process simpler. As soon as you find out you are moving, start making your organization and packing plan. Get rid of anything you don't need to streamline the packing process and minimize the amount of stuff you need to transport.
Evaluate the items in each room to determine what types of moving supplies you will need rather than just purchasing everything you can think of and hoping you have enough. Take note of all of the large pieces of furniture, valuables, breakable collectibles, and oddly shaped items that require special care when packing so you are sure to purchase the right supplies.
Use mailers to organize small items or to protect individual items within a collection. Bubble padded or Jiffy pulp padded mailers, for example, are great for organizing individual categories within your DVD collection or for protecting collectible books. Envelopes are ideal for keeping important documents easily accessible while you are moving, but also to provide forwarding information to important parties. Create packets providing your new information to schools, employers, insurance, utilities, and others and send them before your final move so you do not face any frustrating delays or other consequences.
Forego the bubbles and provide durable, biodegradable protection for breakable items with a corrugated cardboard roll. This thick yet malleable material is easily wrapped around items to absorb impact and prevent damage from punctures, scratches, dents, and more. Wrap individual dishes, vases, figurines, picture frames, and other important items in this cardboard and tuck them snugly into a box together to provide protection while they are being transported. You can also use the cardboard to wrap larger items such as furniture legs, lamps, and tables you want to protect from dust, dirt, and scratches.
Don't limit your use of furniture blankets just to wrapping around large pieces of furniture to prevent dents and scratches. These blankets also make fantastic padding to stabilize loads when the truck is not completely full or if you have irregularly shaped items in the truck. Remember that laying a blanket on top of a table or other piece of furniture protects the surface so you can stack boxes on it and maximize your space.
Get ready for the next chapter in your life, contact us to find out more about how we can ensure you get the packing supplies you need.