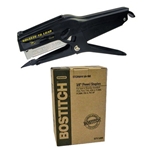 ABLDistribution is your one-stop shop for all things packaging.
As a leading 3m industrial distributor, we take pride in being a proactive family-owned and operated business. We work hard to provide our customers with the best products at the most competitive prices. We serve industries across the board, from small to large, and we're focused on meeting our commitment to excellence to you.
We don't just offer you a product, we offer you a relationship. We grow relationships with our suppliers so that we can foster relationships with our customers by being able to offer excellent pricing and superior products. Our large company resources combined with our small company values ensures unmatched customer service and up-to-the minute technical solutions.
Our expansive range of products ensures that you are covered from top to bottom. From a carton sealing machine right down to bubble wrap and cardboard, you'll find what you need at ABLDistribution. In addition to carton sealing machines and pallet stretch wrapping and equipment, we also offer furniture blankets, industrial fans, packaging tape, shrink film and sealers, personal protection equipment, and so much more. We are a key distributor of manufacturers that include 3M, Polycell, and Bostik and one of Queenland's largest distributors of industrial packaging equipment.
In addition to competitive pricing, caring customer service, and quality products, we offer fast shipping and flexible solutions. We seek to not only provide you with the packaging, cleaning, and personal equipment safety products you need but to also add value to your business. If you need help with anything, want to further discuss our solutions, or have questions, give us a call. We are happy to help! Browse our site, download our catalogue, or contact us today and discover why our customers stay with us year after year.