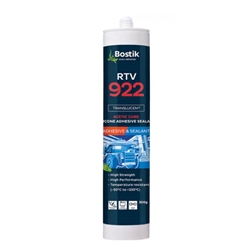 Why choose ABLDistribution for your industrial adhesives and packaging products? Not only do we offer competitive pricing, highly trained staff, and fast delivery but we also offer almost 30 years of industry knowledge and experience, excellent customer service, and an extensive array of products so that you can shop for everything in one place. This is where the resources of a large company meet the personalized touch of a small company to deliver you the best of both worlds.
Our line of industrial adhesives includes:
3M adhesives and sealants including mixing nozzles and plungers, 3M EPX applicator kit, threadlocker, instant adhesive primer, gasket marker, metal instant adhesive, plastic rubber instant adhesive, pipe sealant, gel gap filling adhesive, surface insensitive adhesive, nut locker, and stud locker.

3M spray adhesives and cleaners that include 3M cylinder sprays, 3M cylinder spray applicator trigger gun, 3M repositional spray adhesive, isopropyl cleaner, fabric and foam adhesive, multipurpose adhesive, neoprene adhesive, hi strength adhesive, and hi tack adhesive.

Gap fillers and basic adhesives.

Bostik Xtreme adhesives including Xtreme Fix and Xtreme Seal & Fix.

Polyurethane adhesives and sealants.

Hot melt glues and guns.

And more. If you need an adhesive or sealant, we have it.
We also offer a full line of packaging supplies from cardboard boxes, to labels and tags, tapes, bubble wrap and fills, mailers, and more. Additional products include personal protective equipment and cleaning supplies.
Take a look around the site and you're sure to find exactly what you need. Download our brochure and be sure to check out our specials to see what's on sale. And don't forget to sign up to our newsletter for special offers, updates, and tips! If you have any questions or need help finding the right products for your needs, contact us and we will be more than happy to help.