Moving? No Problem! Get All of Your Moving Supplies Right Here.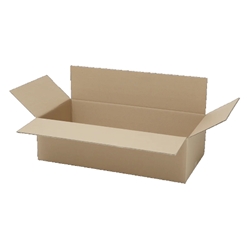 Moving is probably most people's least favorite thing to do. In addition to simply not enjoying the process of packing and unpacking, no one likes to spend a lot of time trying to track down cardboard boxes of various sizes and then try to get creative with the packing to make the best use of what you were able to find. At ABL Distribution, we know convenience is a big deal when it comes to moving. You want everything to be as easy as possible to reduce the overall hassle so we have focused on taking the frustration out of finding the moving house supplies you need so that you can simply focus on moving.
What House Moving Supplies Do We Offer?
Everything you need! From cardboard packaging to tape, to bubble wrap and void fill, we have you covered. Whether you need heavy duty cardboard boxes, a cardboard box of each size, long cartons, packaging tape, or furniture blankets and pads, you will find it right here at great prices. Cheap cardboard boxes are one of our specialties so you can get as many as you need instead of having to try to shove as much as possible into each box, risking it being too heavy or falling apart.
Our fast shipping will ensure you receive your products quickly and you will be able to simply focus on moving, instead of dreading the chore of trying to find everything you need. If you would like some tips to help make some of the other moving aspects easier, check out our helpful Moving Tips article.
Browse our site to find the perfect moving supplies and if you have any questions or need help finding the right products, contact us and we will be more than happy to help.