Everything You Need to Move Products Quickly and Cost-effectively
Whether you're running a large manufacturing company or a small storefront, you've probably experienced packaging and shipping headaches. Finding the right sized boxes can be a hassle. And what kind of materials do you need inside the carton to protect your products? What's the best way to seal it so everything inside stays inside?
To add to their problems, business owners and managers often find themselves dealing with different vendors to supply the materials they need to get their products to their customers.
Finding the right supplier can eliminate your shipping headaches. You need a single company like ABL Distribution that has the product lines and the expertise to get you exactly what you need to run your business efficiently.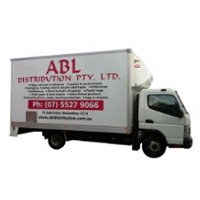 ABL Distribution Pty Ltd is your one-stop shop for packaging supplies, cartons and boxes – everything you need to move your products quickly and cost-effectively.
We're one of Queensland's largest distributors of industrial packaging and related products, witha wide range of custom and standard size cartons and boxes that can help you ship everything from a single surfboard to pallets full of industrial products. We carry bubblewrap, palletwrap, strapping, and plastic bags, cardboard boxes, moving boxes, furniture blankets and more.
For nearly three decades our family-owned business has been satisfying customers by working to add value to their businesses. Our expert product knowledge, competitive pricing, flexibility in the solutions we can offer, prompt supply and one-stop shopping have earned us customers' loyalty.
Doing Our Best for Our Customers
How do we do it? We credit our success to listening to our customers and doing our best to serve them. In addition, we have built string relationships with our suppliers, including many top of the line manufacturers such as 3M, Bostik and Polycell.These relationships let us supply our customers with the best product for the job, at competitive prices, with the best and most up-to-date technical support.
Finally, we can deliver anywhere – and we offer free delivery for all orders over $100 in the Gold Coast, Logan, Yatala, and Southern Brisbane area (excluding Brisbane Metropolitan).