Edge protectors are to stop strapping or other impacts from damaging goods on a pallet or protecting goods packed in other ways. A secondary use can be to provide extra rigidity to pallets so that collapse or movement of goods is prevented.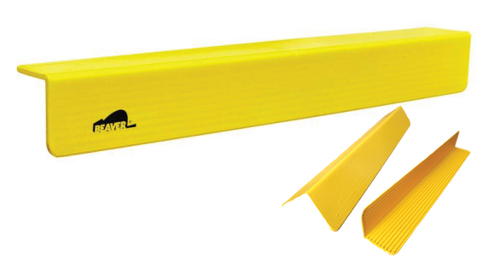 There are two main types of edge protectors;
Permanent, Re-Useable Plastic Protectors
Used to protect goods against damage from tie down strapping 'cutting into' goods in transit.
ABL Distribution stocks plastic edge protectors and ratchet tie down straps.

If you do your own deliveries, reduced damage to goods on your trucks will repay your investment in corners many times over.

Cardboard Strap Guards and Edge Protectors
Made of 4mm width compressed durable paper pulp.

Cardboard Strapping Guards
These are small 'corners', 60mm x 60mm x 50mm, designed to be placed under steel, polypropylene, polyester, nylon and composite strapping to prevent the pressure of the strapping damaging goods in transit or in storage.

Plastic and metal strapping guards are also avaliable but the cost makes them less popular.
Elongated Cardboard Corners come in a variety of sizes. They may be used;
Vertically (to reinforce the vertical intergraty of a pallet).
Horizontally (to protect the exposed edges of fibreboard wall, ceiling panels, the edges of furniture, laminates on metal products in transit.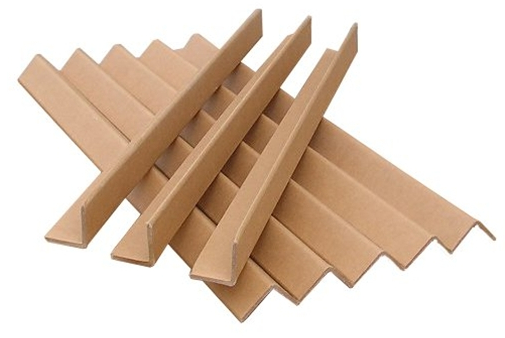 ABL Distribution stocks 4mm thick fibreboard corners in the following sizes:
60 x 60 x 1000
60 x 60 x 1165
50 x 50 x 1800
60 x 60 x 1900
50 x 50 x 2000
50 x 50 x 2400
Corners are sold in packets of 20

ABL Distribution Pty Ltd services customers Australia wide. ABL Distribution offers free delivery for orders over $100 to customers in the Tweed, Richlands, Yatala, Brisbane, Logan and Gold Coast areas.