Wholesale Cardboard Boxes. Packing Bubble Wrap Supplies.
Tips for Shipping Boxes without having them Break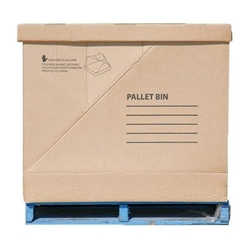 One of the biggest complaints from customers who order products from fulfillment companies is when their products arrive to their doorstep damaged. This is usually due to improper packaging or poor quality materials used to ship the goods to customers. As much as we'd like to assume it was poor package handling by shippers, the fact remain that virtually 85% of all damaged products shipped through Fed Ex or UPS are due to bad packaging materials and techniques. And even when you buy cardboard boxes wholesale and bubble wrap from reliable companies, most of the time it is the way they are used and packaged that results in damaged goods.
In order to ensure your packages end up in the shape you sent them, and the contents arrive undamaged, here are a few basic tips for packaging and shipping cardboard boxes.
Tip #1 – Cushioning; use appropriate cushioning to secure your items in a cardboard box
According to Fed Ex, the first thing any company or individual should do when packing items into a cardboard box is to use proper cushioning. There are several reasons why cushioning is vital to ensure content integrity including:
The right cushioning of your commodities will protect them from constant movement. Contrary to popular belief, when items are shipped either in a van, truck, plane or boat, they will shift from time to time. And every time a package is moved by hands or machines, the contents will shift as well. This is why using bubble wrap and other cushioning materials are important to keep the contents secure.
Making sure to use the right amount of cushioning is important. Simply wrapping an item once in bubble wrap won't accomplish total content integrity. It's important to ensure there is no 'wiggle room' inside the cardboard box. This is what tends to break contents.
Cushioning also impacts the boxes strength. When a box is filled with proper cushioning, the edges of the box become solid and less likely to be damaged when they are shifted in transit.
Tip #2 – Boxing – Using the right type of cardboard box
The second important tip to ensure that cardboard boxes are not damaged when shipped is to make sure to use the right grade and thickness of cardboard box for the appropriate item. For example, if you are shipping something very heavy, you'll need to use a thicker cardboard. Lighter items can be packaged in lightweight cardboard. However, a good rule of thumb is to always pack 'one size up' from what you believe is sufficient. You can buy cardboard boxes wholesale to reduce costs.
Tip #3 – Sealing – Apply multiple layers of tape
Finally, in order to protect the integrity of the box and the items inside, it is vital to apply copious amounts of packaging tape to any cardboard box. A simple one time tape strip will usually result in a broken cardboard box and broken or lost goods. A great method for taping cardboard boxes is to seal both the opening areas and all four corners with packaging tape.
When you're in the shipping and packaging industry, using the best materials to ensure proper delivery of your precious goods is critical to business success. You will lose less money in the long-run from dealing with damaged items and lost customers who are unhappy that their items were destroyed. As mentioned earlier, buying bubble wrap and cardboard boxes wholesale can also reduce your overhead.
This is why we carry only the highest-quality packaging supplies at ABL Distribution. Our goal is to offer our customers a one stop shopping environment for all their packaging and shipping needs – at affordable pricing to ensure to protect their companies bottom line; without sacrificing shipping integrity. Contact us for your bubble wrap and cardboard boxes wholesale and stay above the rest!