Cardboard Boxes Packaging, Packaging Supplies and Heavy Duty Boxes
Are Your Packaging Supplies Letting You Down?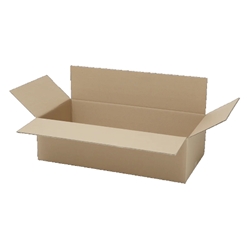 As a company you know how much certain things factor into the cost of your products. Organization is paramount when it comes to ensuring that you are not wasting your time or money. The quality of the products you are using is also critical when it comes to waste.
If you are using cardboard boxes for packaging and not using quality boxes you may be spending a lot more than just the price of packaging supplies.
You do not want your products being damaged due to cheap quality. Not only does this put you behind in having to repackage your item. You may also have to remake the product which can make those cost saving boxes not so cost saving.
Working with a knowledgeable supplier can save your company a lot of time and a lot of money with quality products that you can trust to get the job done. After all, good quality can be pointless if you aren't using the right packaging supplies. You always want to choose a company that uses high quality products and that is willing to help with determining which products will best fit your needs.
If you are putting your products in boxes that are way too big, they may be able to move around causing them to be susceptible to damage. On the other hand, having boxes that are too small will just leave you frustrated since you won't able able to fit anything in them, and you may even try to stuff things in making a mess of the box.
If you have unique items with different shapes or sizes, you want to have cardboard boxes that can accommodate those needs, especially if you are a company that ships a variety of things. You also want to know when and when not to use heavy duty boxes. The last thing you want is to have to remake products because you don't have the right box.
There is no reason your company should be wasting money working with suppliers that care more about higher profits and less about the satisfaction of their customers. Unfortunately, this is becoming more common these days. It seems like the more money you save the less likely you are to have a good customer service experience.
When a company is sacrificing customer service to save money, it is hard to tell where else they may be sacrificing. A lot of times, the quality of a product and the quality of customer service are closely related. These are just a few things to look out for when it comes to your money and choosing the right warehouse and packaging supply company.
Don't settle for low quality packaging supplies in Australia just because they are cheaper. Get your cardboard boxes for packaging from a company that is actually saving you money. We have everything you need from packaging supplies to cleaning supplies, so you don't have to rely on multiple suppliers for your needs. Call us today if you have any questions about finding the right heavy duty boxes to fit your needs.