Ways to Save Your Business Money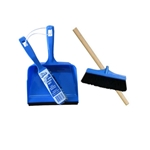 It seems like every time you turn around the cost of packaging and cleaning supplies is going up and we are all looking for ways to save money. Here are a couple of ways to save that you may not have thought of yet.

Let's start by looking at some items that your company uses every day. Cleaning and making sure that your company's bathrooms are stocked is essential to your business. However, cleaning supplies can get rather expensive. Purchasing your own Commercial cleaning supplies can significantly reduce these costs.
Take the cost of toilet paper for example. By using commercial toilet paper which is wound more tightly on bigger rolls than regular household toilet paper (jumbo rolls), you could be saving your company hundreds of dollars every year. Even regular sized toilet paper when bought at a wholesale price will produce good savings. When you apply this to all of the other supplies, such as soaps, floor cleaners, mops, brooms, etc. you can see how the savings add up.
If your company is smaller, you may want to consider delegating cleaning tasks to your employees. Cleaning companies can be very costly and may not be necessary. Designating responsibilities such as taking out the trash and cleaning the break room is a good way to get your employees involved, as well as save money. You may even be able to pay some of your employees a little extra to stay over an hour or two to do a more thorough cleaning job. This will give them a little extra cash and still save you a lot of money.
Another area you may be spending more than you should is mail. By using bulk mailers, you could be saving your company a substantial amount of money. If you are sending out a lot of packages or pieces of mail regularly  purchasing your mailing envelopes, satchels, boxes and padded mailers wholesale will save you money each and every item you send at the  post office or via your courier.
Also, depending on the amount of mail you have to ship, you may receive a discount for presorting or for shipping a larger number of items. It is best to ask at your local post office or courier company for ways you can save, and compare their rates and prices. Instead of shipping items every day, sometimes designating one or two days to mail out more may be the most efficient way to go in terms of managing labour spent visiting the post office, and if any multiple item discounts are available.  DVD and bubble mailers will keep your items safe while saving you the money of having to mail each item individually. Instead of paying for shipping on individual items you will be able to save by shipping multiple items in one package, especially when using a courier company.
This is also a great time and space saver. It is much easier to handle a few bigger packages as opposed to a lot of small package and it is much more convenient to make one trip to ship your packages. 
If you are looking for a great way to save money by using bulk mailers and commercial cleaning supplies, look no further than ABL Distribution. ABL is one of Queensland's largest family owned distributors of industrial packaging and cleaning supplies, along with many more warehouse products at unbeatable prices.
Give us a call today at 1-800 -984 -822 or email us if you have any questions.