Moving Furniture Safely With Packaging Supplies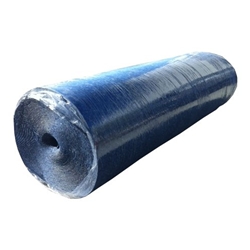 Moving or shipping small or large items is relatively simple, when you have the right supplies. There will be some items that you just cannot tuck into a cardboard box or carton for shipping or delivery, but furniture blankets and bubble wrap can help protect items like mirrors or pictures from damage.
Furniture can sometimes be a more difficult challenge. Due to the large size, awkward shape, and/ or high weight of these items, it is easy to lose control of them or get damaged during transport. Using the proper packaging supplies helps you protect each item so they are kept safe, while also making it easier to move them.
Utilizing pallets may make it easier to securely transfer small to medium-sized pieces of furniture. Using furniture blankets to protect each item and pallet wrap, Gold Coast companies can create a stack of furniture and secure it together. Particularly when stabilized with strapping, pallet wrap will hold the furniture in place so you can move several pieces at the same time.
For more fragile pieces, take advantage of the benefits of bubble wrap to protect the edges and corners from scratches.
Gold Coast removalist companies, furniture stores, and other companies that transport large pieces of furniture can protect these pieces from dents and punctures with furniture blanket. When several pieces of furniture are transferred together, they can damage one another. Extra blankets and bubble wrap provide a barrier to prevent this damage.
Contact us to find out more about packaging supplies for moving furniture and ensure you have the ideal supplies for your needs.