How Do You Know which Warehouse and Packaging Company to Choose?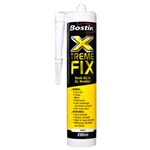 Not all warehouse and packaging companies are created equal, despite the fact that they are selling similar products. Prices can often be competitive, but the cost of shipping, customer service, selection, and quality all factor in to the overall customer experience. There are several things that will set a company apart from the rest. Here are 5 things that you should look for next time you are looking for warehouse and packaging supplies:
Does the company offer free 'next day' delivery?

A lot of companies either offer free 'standard' shipping on orders over a certain amount or don't offer free shipping at all. One benefit to doing your research is that you can find companies that offer perks that include free next day shipping on stock lines when you get your order in by a specific time.


How many places will you have to go to get everything you need?

Look for a company that has everything you need instead of having to shop around to find several places just to get what you need for the job. Some companies will offer boxes, and other stuff to pack items in, but don't offer tape, markers, adhesives, or additional items that you will need. There's a lot to be said for convenience.


Customer service is everything.

This is probably the most important thing to look for when choosing a packaging supply company. Companies that fail to offer excellent customer service and satisfy the needs and requests of their customers are best left alone. Many of these companies will have trouble helping you with even the slightest issue. You certainly want to deal with a company that cares about their customers and prides themselves in excellent customer service. Who wants to walk away from a business transaction unhappy?


Does the company use well-known brands or brands that offer cheaper quality in order to keep their prices lower?

When you are deciding which packaging supplies to buy you want names that you can trust such as Bostik adhesives, 3M, Velcro, etc. because you know they have great quality. Don't get stuck having to choose lower quality to get lower prices. Find a company that can give you both great quality and low cost.


Can the company offer great prices while still maintaining excellent quality?

There are a lot of packaging companies out there, but there are not that many that can work with your company to help you achieve a customized variety of packaging products in order to save you money.
If you are searching for the best Brisbane packaging company, look no further. ABL is a One Stop Shop supply company with everything you need. We offer competitive pricing and free next day shipping on orders over $100.
With over 25 years of packaging and warehouse expertise, it is easy to see why we are able to offer top brands such as Bostik adhesives at competitive prices. Our staff is trained in the latest technology and developments so that we can give you the quality you expect.