Bostick Adhesive. Brisbane Warehouse and Packaging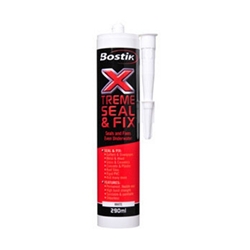 There are a lot of warehouse and packaging supply companies to choose from, but picking the right one for you can be tricky if you do not know what you are looking for. You probably have an idea of what you want, but keep in mind it is the little things that set one company apart from another.
One of the biggest things on everyone's mind is time management because time is money. You shouldn't have to go to several places to get the shipping supplies you need when you can go to just one. Ordering from different places can cost a lot of time and extra shipping fees.
Most companies charge shipping no matter how big the order is. This is another reason to do your research. A company that truly values its customers will offer benefits like free next day shipping (this will require a minimum order and having the order in by a specific time but hey, that's fair!). You can get all of the supplies you need without having to worry about the cost of shipping.
Don't be fooled by flashy websites offering the lowest prices. Of course, you may find a few companies with comparable costs, but be sure to see what brands are they are offering. It is easy to offer lower prices when you are using brands that have lower quality. When you are working with companies such as Bostik Adhesives, 3M, etc. you know that you are getting a good product.
How a company saves you money is very important. Yes, they may use lower quality brands that cost less, but how much are you really saving? If your products are creating more waste or you have to use more of it, you may actually be spending more than saving. You should always choose a company that can save you money by working with you to customize your packaging orders to best suit your needs and that works with top quality products that won't cost you more in the long run.
One thing that most people do not consider a big deal until it is a big deal is customer service. We forget about how much this can affect us until we have a problem. Some packaging companies have customer service that is bad or non-existent. If you have trouble with your order, you want it fixed as quickly as possible.
Two of the most important things in any business are time and experience. If a company has been in business for a long time, there is usually a good reason. The longer a company is around the more experience they have in dealing with companies such as yours. This makes it easier on you when it comes to finding someone dependable that you can trust.
When you want a Brisbane packaging company that can offer competitive pricing at the quality you expect, you want ABL Distribution. We have everything you need and we offer the brands you love such as Bostik Adhesives, so you know exactly what you are getting.
If you are interested in saving money on your warehouse and packaging supplies, contact us today!