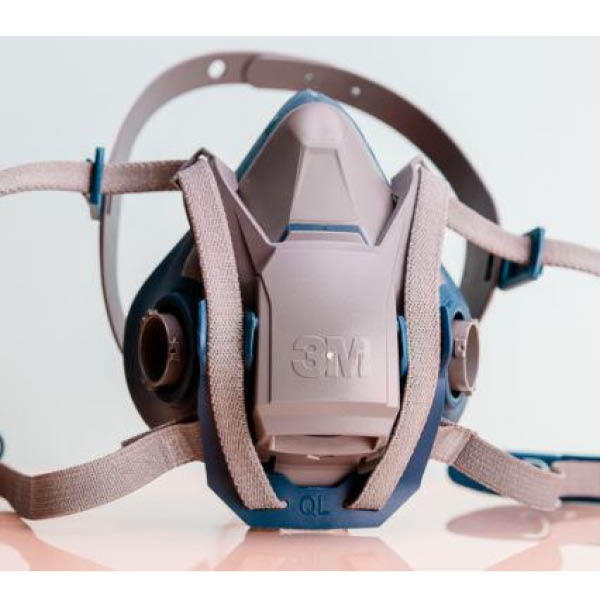 24 June 2015
Reusable Respirators Made Easy
Reusable respirators are chosen over the disposable kind for their ability to protect against many different chemicals, organic compounds and gases as well as particulate contamination. In addition, they are more suitable for daily and long term use. Reusable respirators have a better fit and are more comfortable to wear for extended periods. Finally, they are able to be adapted to protect against many different toxins and dangers within a workplace simply by changing to the appropriate cartridges. Particulate protection is maintained by the addition of particulate filters to the cartridges.

ABL sells 3M respirators as they have several advantages over their competitors. Advanced materials technology of the mask itself ensures comfortable all day fit. Side mounted cartridges mean far less neck strain than front mounted filters. Masks can be made from rubber or silicone. The silicone masks are more expensive but provide a hypoallergenic, smooth, lightweight and excellent soft fit. The quality patented bayonet style fittings mean reliable performance over hundreds of cartridge fittings.

3M has released an update on their hugely popular respirator kits. Simply choose the kit that is right for your application (we can help!), and issue one to each person/new employee. These sealed containers are ideal for the long term storage of an individual's respirator and related PPE gear.

An example of what a Start Up Kit Contains:
3M Reusable Respirator Start Up Kit

Example here is a Multi Gas 6529 Kit - suitable for applications including Chlorine, Sulphur Dioxide, Solvents, Ammonia, Hydrogen Chloride

Contains:
1x 6000 Series Half Face Respirator
1x pair of 3M 6059 Multi Gas Cartridges
1x pair of 3M Particulate Filters P2
1x pair of 3M Filter Retainers
4x Respirator Cleaning Wipes
1x pair 3M No Touch Ear Plugs
1x Respirator Guide
1x Handy Reusable Container




Once you have a mask set up, then you simply need to purchase replacement cartridges and filters appropriate to your workplace demands as you go along. To maximise the life of your cartridges, masks must be placed in a sealed container when not being worn.

Please note: Male wearers of all respirator types must be clean shaven as facial hair disrupts the seal around the mask which is important in hazardous environments.

Please contact our knowledgeable team if you are unsure of which cartridges will be suitable for your workplace application. We are happy to help.

To see more of ABL's range of kits and replacement filters and cartridges please click here.